WELCOME TO TEKLINE PUBLISHING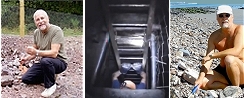 My name is Fred Harding and I welcome you to explore my site and to see what I can do for you. I am a professional web designer, software developer and Kindle book publisher.
I live in Barnstaple in Devon, having moved to this wonderful part of the world in 2009. I work from home which means that I am not faced with the overheads that other companies are faced with, so my prices are considerably lower than any of my competitors.
Although I do cater for the local community, I have written websites for clients throughout the UK, as well as in France and the USA.

My services include:
Website Development
Software to write Kindle Books with
Book Cover Design
WEBSITE DEVELOPMENT
I possess a wide range of web design skills accumulated over the years and because I work from home and do all he work myself, I do not have the overheads that other web design companies have. This means that my pricing is considerably lower than any of my competitors but rest assured that this is not at the expense of quality.
I invite you to look at my portfolio to view the work that I have done. My aim is to provide you with only the best products and services coupled with a personal touch. Give me a call or send me an email and lets talk!

Transparent Prices - The price you see is the price you pay! Includes domain name, hosting, SEO, Design, Statistical Analysis, Web Email form and more...

Starter Package £99
Starter Plus Package £149
Bonus Package £199
Bonus Plus Package £299
Entry Level Package £399
Business Supreme Package £499
Here are a few of the latest sites that I have completed.
| | | |
| --- | --- | --- |
| PD Consulting | Reg Ferris Piano Teacher | Spirit of the Immaculate |
SOFTWARE TO WRITE KINDLE BOOKS WITH

If you are serious in becoming an author and want your book to be seen all around the world, while you earn as much as 70% royalties then you need to publish it on the Amazon Kindle Platform. Amazon has a market share in excess of 70%. That is why I write books and publish them for the Kindle Platform. If you are or want to be an author, I can provide you with the best software around called Kindle Writer that enables you to publish your books too.
If you purchase the software (it is very cheap at £25/$40) then I will provide free support to help you publish your book.
I have helped hundreds of authors to realise their dreams through the use of my software. Here are a few authors who have used Kindle Writer to build and publish their books.
LOW COST KINDLE BOOK COVER SERVICE
I have helped many authors to write their books when using my software, but in some cases it was evident that some had difficulties in design a high-impact, grab and buy my book cover. Covers are extremely important.
Recently, when author Lee Hobart wrote to thank me for helping him publish his book using Kindle Writer and sending me a testimonial that I could put on my website, I was very pleased for him... until I saw his cover. It left much to be desired.
I took it upon myself to do one for him, two in fact, as he had also written another book. Below is his original covers next to the ones I did for him.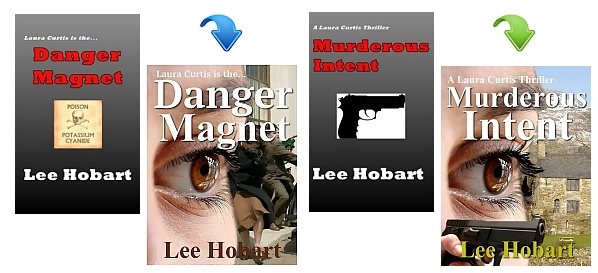 You must admit that the book covers I created are far superior to the originals, and in fact Lee told me that when his son was told about his book being published on Amazon, his son said what a great cover it was. What better accolade than that? This got me thinking. There must be a lot of authors out there who having written a book but who do not the skills to create a cover. Actually, I have built a great cover maker within Kindle Writer, and many authors have used it to create their cover. But even so, there are still authors who do not appreciate or lack the vision to build a great cover for their book.
Imagine, having spent hours and hours on writing a book, getting it published on Amazon, only to fall at the first hurdle because the cover is so poor that prospective book purchasers may think the rest of the book is equally as poor. I have acquired many skills in graphic design of the years and so I thought why not offer my skills to authors for a small price,
If you would like me to design a cover for your book to be published on the Kindle, I will create two. One for use inside your book (600 x 800) and the other for uploading up to KDP (900 x 1200) for only £75/$120. If you are interested feel free to email me.
MY BOOKS PUBLISHED OR IN THE PROCESS OF BEING WRITTEN
COOKIE LEGISLATATION
It is a legal requirement, which came into force on the 26th May 2012, that visitors should have the option to consent or opt-out of accepting cookies from a website.
Tekline Publishing, the developer of this website wishes to make in known that it has never used cookies on any of its websites and therefore the legislation aforementioned does not apply.
Tekline Publishing does not accept liability for visitors going to links posted on any Tekline Publishing sites to third-party sites who may or may not use cookies and who may or may not adhere to the legislations. Visitors to those sites do so at their own risk.