CONFIRMED! God used a Radio to communicate with the High Priest of the Temple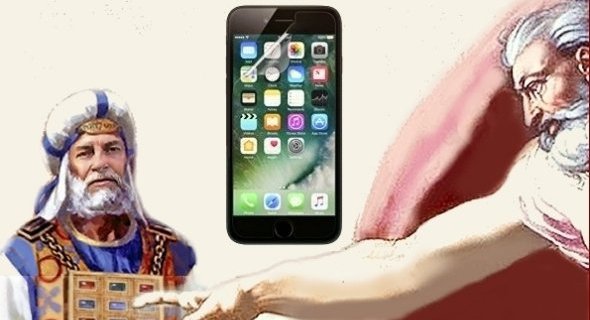 This has to be the most extraordinary revelation you will ever read. In a comprehensive study which I have published in a book, I make the claim that God communicated with the High Priest of the Temple by RADIO.
Think I am crazy? Think again. The evidence presented in this study is so compelling that you will become a believer and at the same time, as you read the book, you will learn the basics of electronics. So what are you waiting for? Click on the title link above and find out more. It's going to knock your socks off.
FOUND! Nephilim Skeletons HAVE been found throughout Europe and the Middle East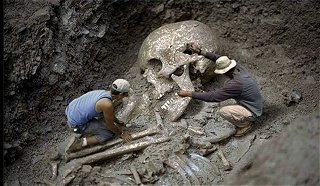 THE PICTURE ABOVE IS A FAKE! It is one of many pictures claiming to show the remains of the Nephilim. The Nephilim were never described in the Bible as giants. This erroneous belief has misled archaeologists and paleontogists the world over so that when unusual human-like skeletons were undearthed througout Europe and placed in museums as exhibits as "Neanderthals" and "Cro-Magnons", nobody considered them to be what they really were. The remains of the Nephilim and the Watchers. This new study lifts the lid on the Neanderhal and Nephilim connection. It is a book you have just got to read.
Investigating Life's Mysteries with Fred Harding
Fred Harding, Tekline Publishing, Nephilim Skeletons Found, Stephen Hawking and the Divine Author, God's Electronic Communicator, Times of the Gentiles are Fulfilled, The Nun's Disease Solved, Breast Cancer: Cause Prevention Cure, Darwin's Enigma