Kindle Writer: The Professional Self-Publishing Software
In 2011 I developed a software product called Kindle Writer which enable budding authors to write their book for the Kindle. This was at the time when a software product designed specifically for the Kindle did not exist. Since then, Kindle Writer has evolved into one of the most versatile and useful kindle writing software products ever produced. Just look at its features and it has helped over 200 authors, young and old, to get their book published.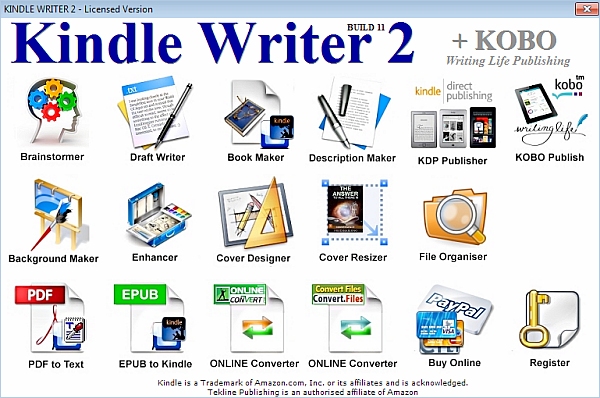 Many authors have voluntarily provided testimonials about their experience using my software such as these samples.
WHAT AUTHORS HAVE SAID
Kindle Writer has had numerous testimonials from happy authors who have used the program to write their books. Full details can be found on the testimonials page, but here are a few sound bites to give you a flavour of what they wrote.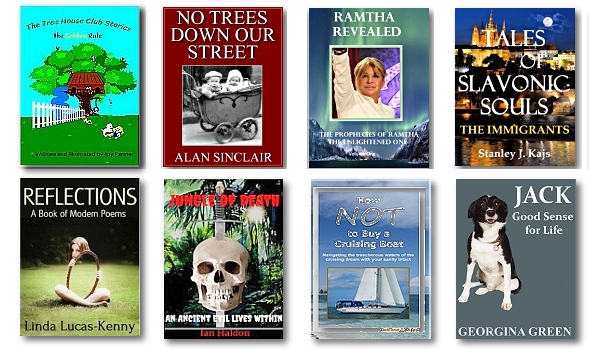 "This program is amazing!... it takes you through the entire process from beginning to end and the support is fantastic!"
- Joy Farmer The Tree House Club Stories

"KindleWriter 2 is one of the very best preparation tools ...It's got all the most helpful features for anyone who's chosen to self-publish, and more!"
- Beth Porter Feeding the Twins

"I cannot recommend Kindlewriter2 too highly...If you feel youíve got a book in you, then go ahead and buy Kindlwriter2 Ė and enjoy getting that book published." - Alan Sinclair Not Trees Down Our Steet

"GENIUS! In a word, that's my take on KindleWriter 2. I had previously bought and tried two other programs that said they would make it child's play to create a Kindle book. WRONG! ...Then I discovered KW2 and within the 30-day trial period I was muttering words like BRILLIANT!" - Michael Knight Ramtha Revealed

"Without Fredís program, his patience, help, and availability through e-mail, I would not have been able to publish an e-book version of my novel." - Stanley Kajs Tales of Slavonic Souls

"I had given up hope of getting anything out there and published through the usual (costly) channels...Fred truly made my dreams come true and deserves all the positive testimonials he receives. I canít recommend Kindle Writer 2 highly enough, just go for it!" - Linda Lucas-Kenny Reflections - A Book of Modern Poems

"I highly recommend KindleWriter2. It is a very easy to use program, that takes you step by step through the process of publishing your ebook. From first draft to publication." - Ian Haldon Viking Moon
WHY IS KINDLE WRITER FREE?
From 2011 to January 2019 Kindle Writer was sold all over the world for only £25 ($40). That was a small price to pay for me to give free one-to-one email support to buyers of my software, proved free upgrades and to maintain a website which provided a host of useful information. My support was often commented upon, and I enjoyed helping people to achieve their ambition to write their books.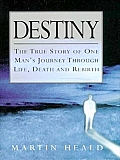 I would without reservation, recommend the Kindle Writer for any traditional Authors reticent about the transition from paper to digital format. The support and encouragement from Fred Harding is always extremely fast and very professional, not to mention the Lifetime upgrades.
- Martin Heald
The Kindle Writer step-by-step instruction was so easy to follow and the couple of questions I did have were immediately addressed by Fred. - Robert Githens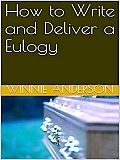 I'm a traumatic brain injury survivor and while I function at a high level, there are moments when my injury will get the better of me. When that has happened during moments Iíve been using Kindlewriter, Iíve been able to reach out to Fred and get kind, quick responses that have gotten me on the right path. And itís always been ďuser errorĒ, never a problem with the software.
- Winnie Anderson (Best selling author)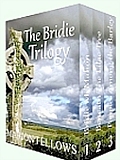 I saw the advert for Kindle Writer 2. It sounded too good to be true, but with the offer of a 30 day free trial I decided that I had nothing to lose. I have just one regret, I wish that I had discovered it sooner. I wonít pretend that everything fell into place at once, for being the dinosaur that I am I did struggle with certain elements but I had a saviour in Fred Harding, who was always just an Email away. I must have tested his patience to the limit with my sometimes mundane questions, but, true to his word he always responded and put me back on track.
- Marion Fellows
It was only a matter of time before Amazon brought out their own software to produce Kindle books. Even though Amazon Kindle Create software is inferior to Kindle Writer, for reasons I explain here it was free. Suddenly, the sales of Kindle Writer dropped like a stone. Even when I reduced my software to half-price, sales dried up. So I decided to close my Kindle Writer website, which was no longer financially viable to maintain and so I have transferred Kindle Writer here, on my main tekline publishing website. The last purchase of my software was made in April 2019.
I believe the software is far too good to die an ignoble death, so I am now offering Kindle Writer for 100% FREE. However, I cannot provide free one-to-one support as I have done it the past and there will be no further upgrades, although to be honest, the software could not get any better. However, what I have done is to rewrite the 2nd edition of my book Kindle Writer Simplified, and this will be made available in June for the Kindle and as a paperback. This will provide you with all the information you need to make the most of the software and should answer your questions. You can get the 1st edition now, while it is still available for as little as 99p ($1.29) I will also add some useful tips on this website too.

To find out more about Kindle Writer, download the software and get the license key for free please click on the menu options above. Happy Writing for FREE.